I love being creative in any way possible whether that is through a camera, a pen on paper, a paint brush on a canvas, or my feet on a dance floor. One thing that sets me aside from others is that I indulge in diversity. When creating projects for my clients, my main goal is to capture the uniqueness that is special to you. I have experience with weddings, portraits, events, promotional work, landscapes, and even animals. Though I am located in Tennessee, I am willing to travel nationwide to capture your special moments ♡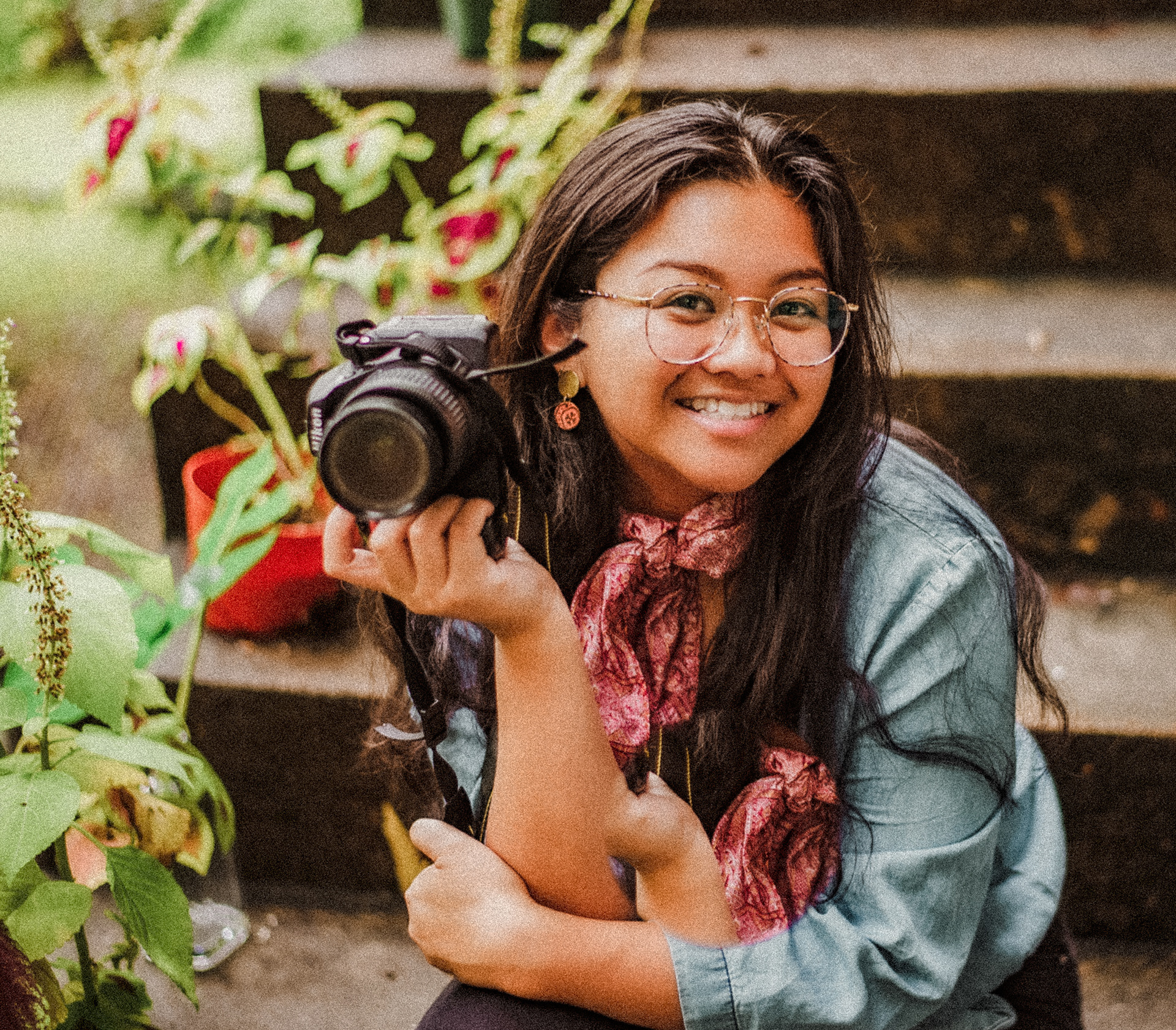 For the more curious: A little bit more about me!
I am a Filipino-American gal who grew up in a small town in West TN. I am now living in Middle/East TN amongst the mountains with my 
fiancé, John, and our two guinea pig children, Pancake and Sizzy (short for syrup, short for sizzurp). I have always loved capturing life's adventures through creativity and storytelling, which is what led me to pursue my BA in Communication from the University of Tennessee at Chattanooga. On this academic path, I found myself falling in love with photojournalism and documenting stories through still images. As I grew as a photojournalist as a former staff photographer and staff writer for 
The University Echo,
 I also further enhanced my skills in videography which is truly where my passion lies because it allows the 
opportunity to encompass all my talents using video, photo, writing and design. 
When I'm not doing work for Marielle Jai Media, I am currently a videographer/video editor for the University of TN at Chattanooga. 
I have video experience as a videographer and the former Head Editor of Rising Rock Media which is an online publication documenting stories across Chattanooga. During my last semester in Spring 2020, I am proud to say that I led Rising Rock to win the most AP Awards won by any college in Tennessee. 
Aside from camera work, my hobbies include writing, drawing, painting, dancing, and hanging out with my guineas. I also just recently fell in love with backpacking where John and I went on our first 3 day backpacking trip through the Smoky Mountains where he became my 
fiancé at the top of Mount Leconte! 
♡
If you can't tell by now, I love people. I love art. I love animals. I love creativity. I love being behind a camera. And I love capturing meaningful stories. 
Now that you know a little bit about me, I would absolutely love to get to know you! Feel free to text or email me for any inquiries about my work or myself. I am available at any time. Thanks so much for reading through this and stopping by! 
Love and positive energy being sent your way. 
mariellejaimedia@gmail.com
@mariellejaimedia